What are the Different Types of Tube Lights and Where Do They Fit?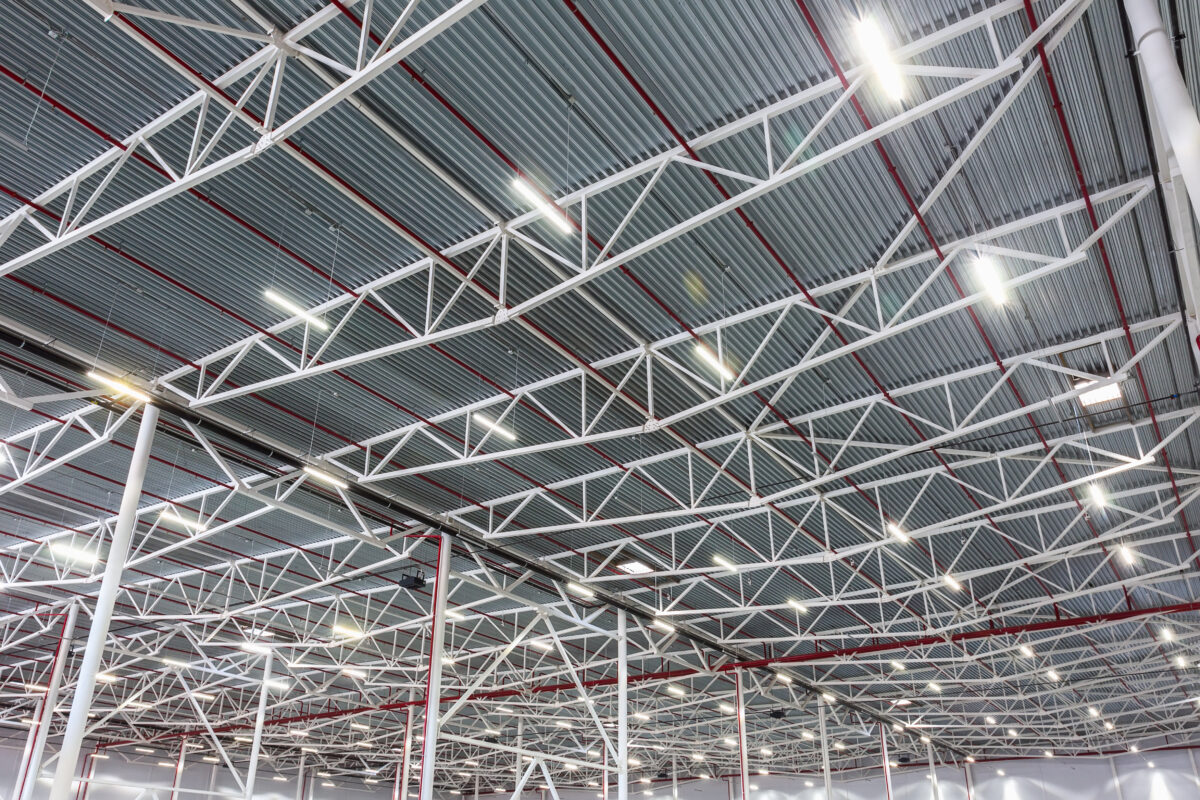 LED Tube Lights are one of the most versatile types of lighting. They can be found in common places like offices, hallways, warehouses, schools, hospitals, and parking garages, to the most specific locations such as freezers and cabinets. But did you also know that there are different types of tube lights, and that they vary in size and purpose?
Advantages of LED tube lights over fluorescent/incandescent
Designed to replace the less efficient fluorescent tubes, LED tube lights utilize less energy while still producing bright light with better coloring and temperature control. They also last significantly longer, burn out less frequently, contain zero mercury and often require less maintenance.
Another advantage is that some LED tube lights are dimmable, which makes them adjustable to match the specification of the room. If you want a tube light that's dimmable, you can forget about it if you have fluorescent.
LED tube lights are the best solution when it comes to updating your old fluorescent fixtures. To accommodate the different applications that ranges from accent lighting to brightening up office areas, manufacturers have developed different types of LED tube lights available in different types and sizes.
Different sizes / shapes of LED tube lights
Choosing the right LED tube lights for your project is easier than you may think. By identifying and choosing the correct type of tube light, you will ensure that your space gets proper lighting. Below, we have listed different types of LED tube lights and their common usage to help you determine what's right for you!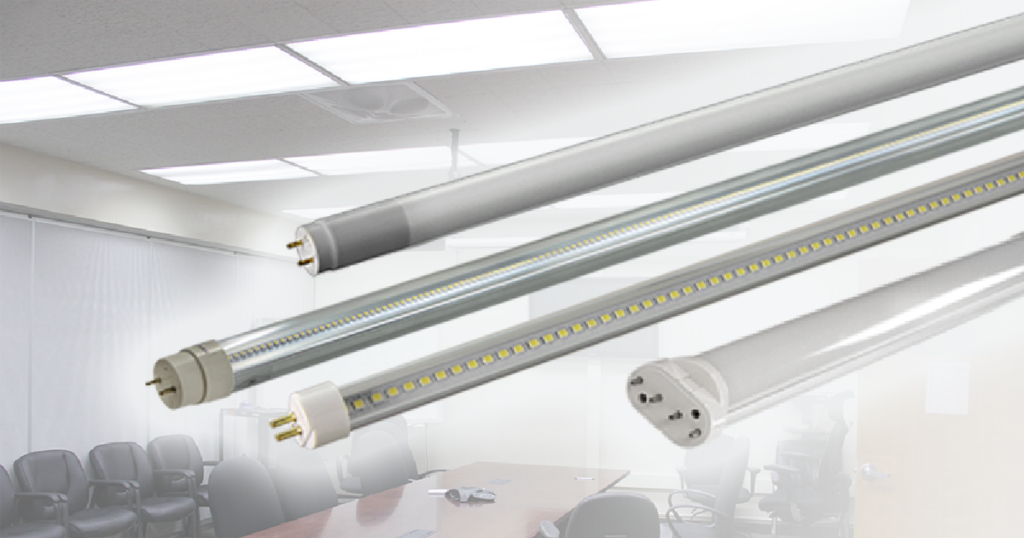 T5 LED Tube Lights- T5 tube lights are most frequently seen in small applications like under-cabinet lighting, table lamps, grow lights and more. The lamp diameter of T5's are five eights of an inch, making them slightly shorter and having a significantly smaller diameter than T8 LED tube bulbs. It's important to note that these two tube lights are not interchangeable.
T8 LED Tube Lights- These are the most common type of tube lights by far. You most often see them in ceiling lights for offices, hallways, warehouses, parking garages, and grocery freezers. T8 LED tube lights have a 1-inch diameter and are commonly 4-feet long, but they are available in all sorts of lengths, including up to 8+ feet. While T8 tube lights are more energy efficient and last longer than T12's, these two types can be interchanged—as long as they are the same wattage and length, and the ballast is bypassed in the fixture.
T12 LED Tube Lights- T12's have a variety of sizes similar to T8 tube lights. What makes them different to T8's is their diameter of 1 ½, making them larger than T8 tube lights. However, most T12 tube lights are being replaced by T8's because of a few disadvantages. T12's mostly involve older technology, and most of the magnetic ballasts used in T12's are hard to find nowadays
U-Bend LED Tube Lights- Unlike the other LED tube lights on the list, U-bend tube lights are known for their unique U-shaped structure. They are mostly used in light boxes, department store lighting, retail stores, and hospitals. New types of LED U-bend tube lights can be a direct retrofit into T8 fluorescents or ballast-free LED fixtures.
The hassle of dealing with ballasts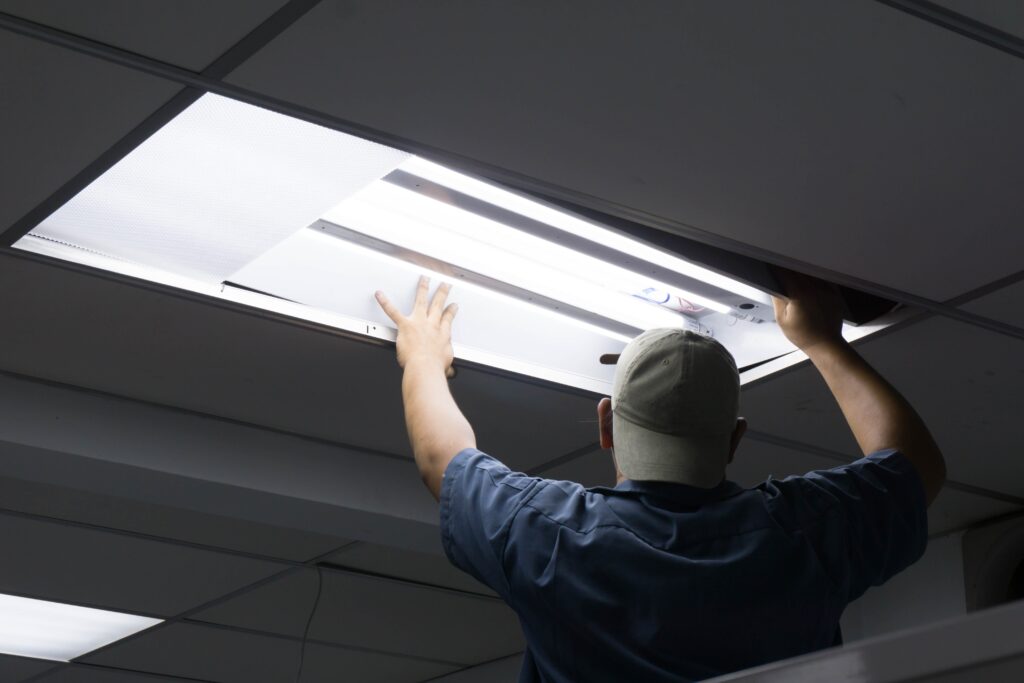 All fluorescent lights require a ballast in order to function. The ballast helps regulate the lamp's brightness as it heats up. The disadvantage of this is that ballasts take additional energy to power, and each time they inevitably go out, you'll need to replace them and reinstall a new one. On the bright side, LED lights don't require a ballast at all!
Aside from different tube light sizes and shapes, there are also different types of LED tube lights that each offer different functionality with or without a ballast installed in the existing fixture.
Type A (Plug and play)– These are considered as ballast-compatible lamps, and the simplest method for replacing fluorescent tube lights. The majority of T8's can be used as direct replacement for fluorescent tubes without the need to rewire them.
Type B (Direct)- These are direct wire lights that are not compatible with fluorescent ballasts. These tube lights require the ballast to be disconnected from the installation before placement.
Type C (Hybrid)- This type of tube lights can be used in fixtures with or without a ballast. If the user wishes to eventually get rid of the ballast, it can be bypassed and the same tube light can be used like a direct tube.
---
What's the Advantage of Using LEDs in Cold Areas?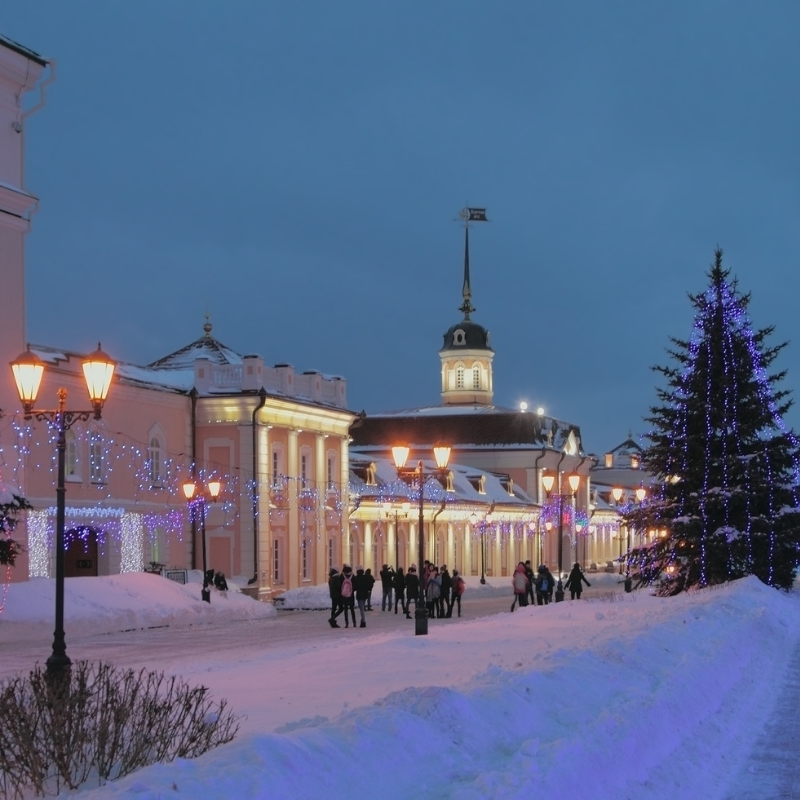 Now that we're in the middle of winter, do you know if your lights are ready for the cold weather? Most people are not aware that environmental temperature is a huge factor when it comes to a light's functionality. From incandescent to LEDs, different types of light handle the cold differently, but did you know LEDs actually thrive in it?
When it comes to sustainability in cold weather, LED lights are more durable in these conditions compared to old traditional lights. Unlike incandescent or fluorescents, LEDs does not contain mercury. Mercury vapor pressure tends to drop the lower the temperature, resulting in less mercury to start up the lights.
Difference between old style lights to LEDs in freezing temperatures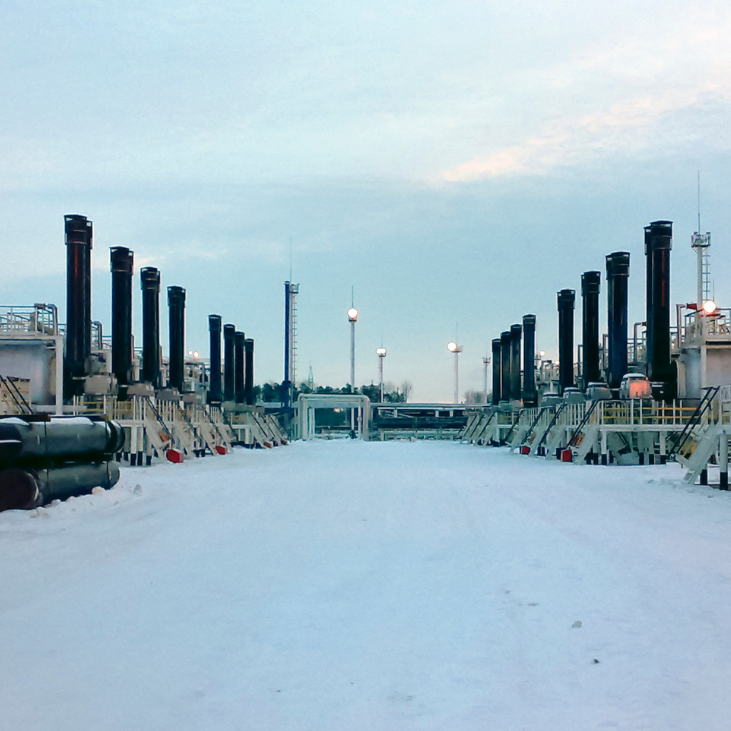 While there are still people that use incandescent, CFLs, or halogen bulbs, these types of lighting are not really made to withstand environments with very cold temperature. Most old style lighting has a high operating temperature, making it difficult to warm up and function.
On the other hand, LED lights are a great solution for this. LEDs have an operating temperature that can go below -30 degrees Celsius. As compared to incandescent or fluorescent lighting, LEDs provide sharper, higher intensity illumination and better visibility overall.
Where can you find LED lights in cold areas?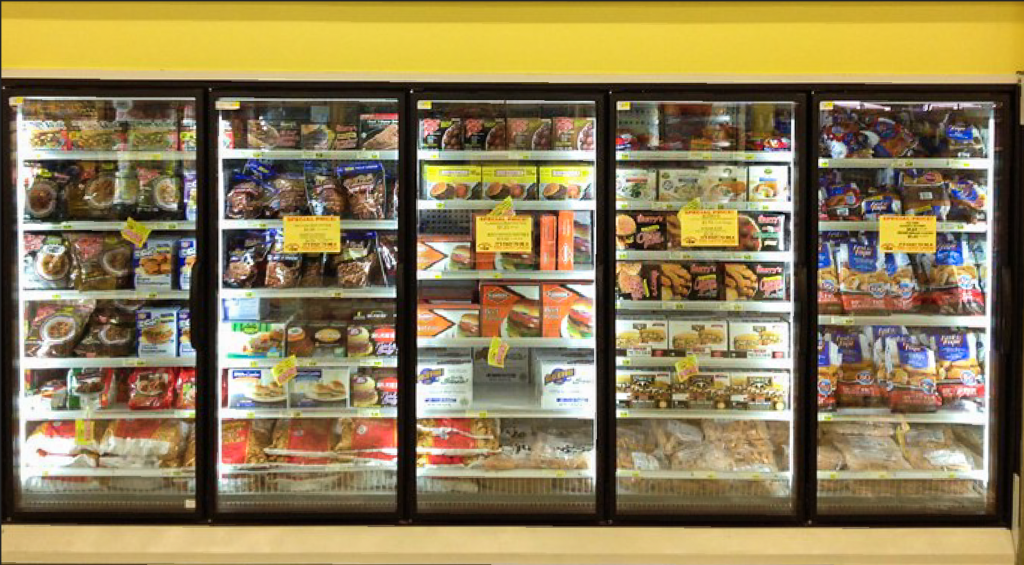 When it comes to cold areas, regular lighting tends to wear down easily due to excessive heat emission, which is generally a bad thing for a few reasons. It would mean energy inefficiency, and would sometimes cause the lights to burst when the temperature drops. The ultimate purpose of light bulbs is to emit light and not heat.
LEDs are perfect for places in freezing conditions like power plants in the arctic regions, submarines, road lights during winter, and freezers. The temperatures would often go down to negative numbers, and when that happens, it's important that the lights does not falter.
Also, since LEDs do not contain mercury and minimal glass components, it is easier for them to withstand extreme weather change. Aside from the cold conditions, LEDs can also hold out against tough weather conditions. In cases like snowstorms or earthquakes, the solid-state design of most LEDs makes them resistant to shock and vibration as well.
---
What Part do LED Lights Play in Road Safety?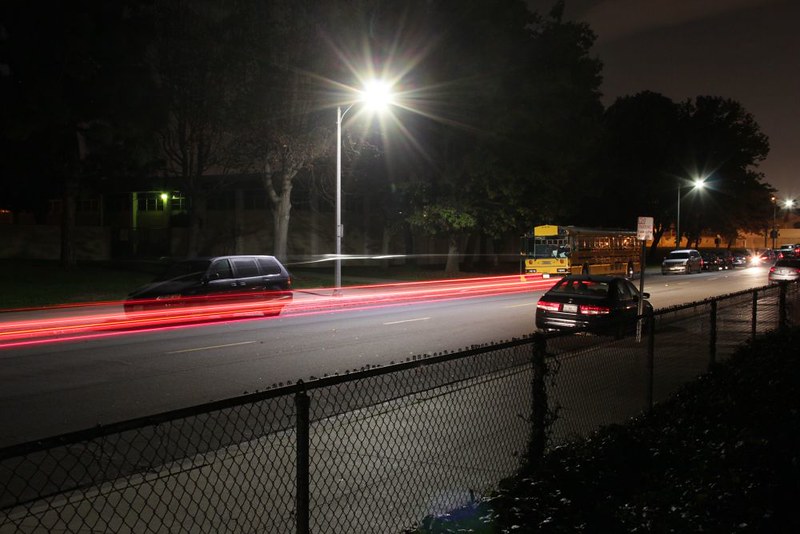 LEDs are known for their energy-efficiency and green-friendly benefits, but did you know that LED lights could also save lives? LED lights are now being installed in different applications such as brake lights in cars, outdoor street lights, traffic lights and more. These applications have one thing in common, and it's about how LEDs help in road safety.
How driving with LED brake lights keep you safe
After the driver hits the brake pedal, old incandescent type brake lights take roughly under one second to light up. LED brake lights, on the other hand, are virtually instant on. The difference in the turn on time between the two while driving at 5 miles per hour seems negligible. However, what about at 75 miles per hour or more?
Consider that the human mind takes time to register that there is a need to brake, and then there is more time for the body to react and hit the brake pedal. Then consider going at 75 miles per hour, the amount of space it takes for the car to come to a complete stop. In this case, the difference between the turn on time of LED brake lights and incandescent brake lights can be the difference between life and death.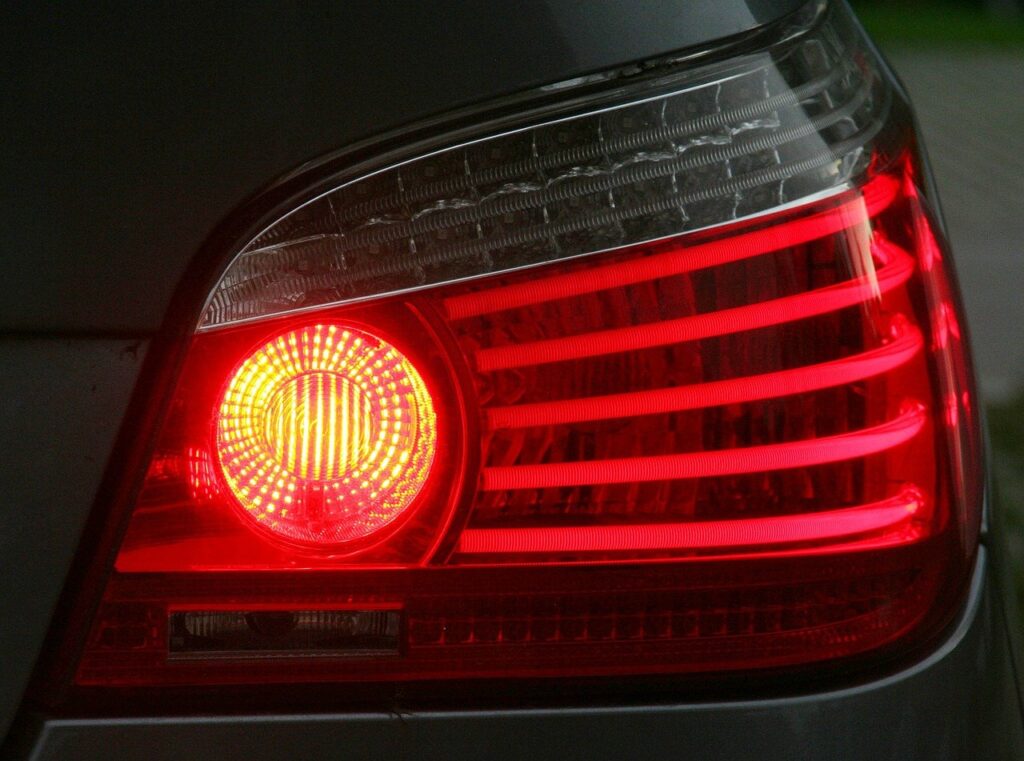 Incandescent lights are also far less durable than LED lights and don't last nearly as long either. It's essential to have brake light that you can rely on while you're on the road. Imagine being on the highway and suddenly hitting the brakes only for the brake lights not to function.
LED brake lights can last for up to 10 years or more because of their solid-state technology. Unlike LED lights, incandescent contain filament, which can easily break. LEDs lights are engineered to better withstand harsh driving conditions, and they're also known to produce much less heat. For these reasons, many car manufacturers have begun using LED technology in their brake lights. Not only that, but LED lights are also being used for vehicle interior lighting and headlights.
Making roadways safe with LED lighting
It's necessary to have lighting that keeps you safe while you're on the road, and that's why proper nighttime visibility is so important. Many accidents occur when roads are poorly lit or worse, there's no lighting at all.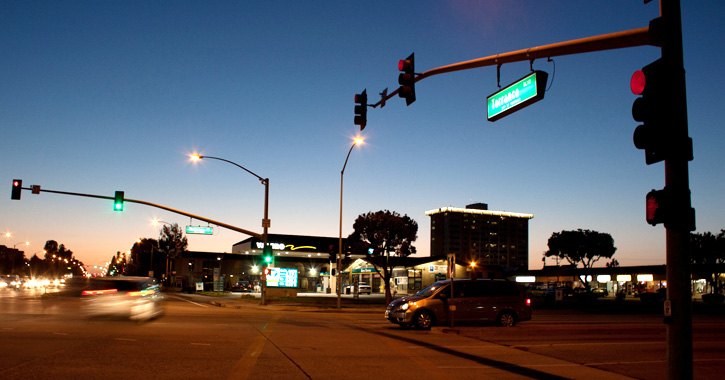 Many poorly lit streets are located in hard to reach areas like mountain or hillside roadways, making the frequent replacement of lighting inconvenient. This problem is easily solved with LED lights. LEDs are known to far outlast old technology lighting. This means replacing lights is kept to a minimum. Another safe application of LED lights on the road is traffic lights. LED traffic lights are proven to emit brighter lighting, which makes them easy to see in challenging driving conditions such as rain, fog, or even bright sunlight. Not only that, but installing long-lasting LEDs in traffic signals means no longer worrying about traffic lights frequently going out.
Investing in safety
Whether you are driving or walking, being surrounded with bright, reliable lighting will increase your safety, which is always the number one priority. That's why it's wise to invest in LED lights. Not only will you be replacing the lights much less often, but it will also cost less in the long run. Stay safe and save energy!
Seeing the LED Light at the End of the Tunnel


LEDtronics CEO and Founder Pervaiz Lodhie oversees a COVID-19 guidelines-compliant production assembly line as technicians build LED bulb parts at the company's Torrance, Calif. plant.
Photo by Raffi Shubukian/LEDtronics
By David Dickstein, contributor
TORRANCE, Calif., July 27 2020 — Pervaiz Lodhie doesn't need the brightness of a 118,000-lumen LED High Mast Luminaire to see the impact COVID-19 has on the lighting industry. He need look no further than the company he and his wife founded in 1983."I've never seen anything like it in my four decades in the business," said Lodhie, the 76-year-old CEO of Torrance, Calif.-based LEDtronics, one of the few lighting manufacturers in the United States. "We've endured recessions, 9/11 and other pandemics, but this crisis is particularly challenging and scary because of the unknown."

So much about the disease is still a mystery – its epidemiology, when a vaccine will be developed, whether a second wave is coming – as Lodhie points out. "These and other challenges have a direct impact on business, let alone health," he said.

As for the latter, everyone at LEDtronics is enjoying good health, according to a wood-knocking Lodhie. Since Gov. Gavin Newsom declared a state of emergency, all guidelines have been followed or exceeded at the company. COVID-19-related cleanings are performed daily at the entire South Bay facility. "The well-being of our employees is Job #1," Lodhie said.

Turning to the health of the company, LEDtronics is shining brightly despite the current challenges. Helping LEDtronics weather the COVID-19 storm was a series of corrective actions the company serendipitously took prior to the pandemic. These included cutting expenses, improving efficiency and returning to core strengths and products. Being prudent, proactive and essential have enabled LEDtronics to remain fully operational during a tumultuous first half of 2020.

"We have survived under impossible circumstances in part because we design, manufacture and ship our products 'just-in-time,'" Lodhie said, referring to the methodology aimed primarily at reducing times within the production system as well as response times from suppliers and to customers.A strong customer base doesn't hurt, either. LEDtronics serves almost 80 percent of Fortune 500 companies, the majority being part of "essential" market segments – OEM, government, defense, utility, healthcare, and food packaging.

"As a supplier of critical parts to essential businesses, from defense and aerospace to government and power plants, we, too, qualify as an 'essential business' and can stay open," Lodhie said. "The ability to keep the lights on, so to speak, comes with the need to make sure there is no disruption during this period and to provide our customers with the same excellent service and superior quality LED lighting products that we have since 1983."

Being fully operational doesn't mean it's been business as usual for LEDtronics, however."We're definitely working under different work conditions," Lodhie said, noting that some full-time employees are working remotely and part-time. "Not surprisingly, there's been a slowdown in work coming in and work going out." Reduced orders have eased production at LEDtronics' factory in Torrance, where 75 percent of the company's products are either manufactured or assembled. As for the remainder, the company's plant in Pakistan and its strategic partners in China have operated at full capacity since early June. "I have no doubt many companies with bad financial fallback plans will not survive this once-in-a-century global disaster," Lodhie said.

The entire lighting industry is about to be at a crossroads due to the COVID-19 pandemic, according to a recent report by ResearchAndMarkets.com. The study implies that "with the energy industry being the hardest hit by the pandemic and the stringent lockdown and restrictions imposed by governments worldwide, the LED lighting market will feel the shocks."As for Lodhie's outlook for his industry, he sees an LED light at the end of the tunnel."I have no doubt that soon we will have robust economic growth," he said. "Companies that survive this pandemic will be stronger than before, us included."— David Dickstein is a California-based freelance journalist. He is a regular contributor to the Southern California News Group, publisher of the South Bay Daily Breeze, and other news organizations.
3 Places You Might See LED Lights in Power Plants & Utilities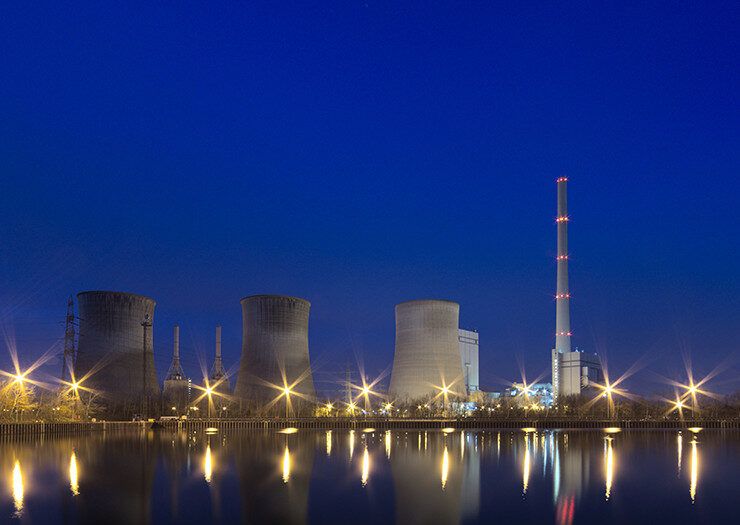 For crucial locations such as power plants and utilities, lighting is one of the most important factors in keeping these workplaces safe and working efficiently. With incandescent bulbs proving to cause complications in the most important applications, they are quickly becoming a thing of the past.
Directly replacing existing incandescent bulbs with LED in these high-risk places provides a far more efficient, advanced lighting technology while also making the work environment safer.
Transmission Station Control Panel Indicator Bulbs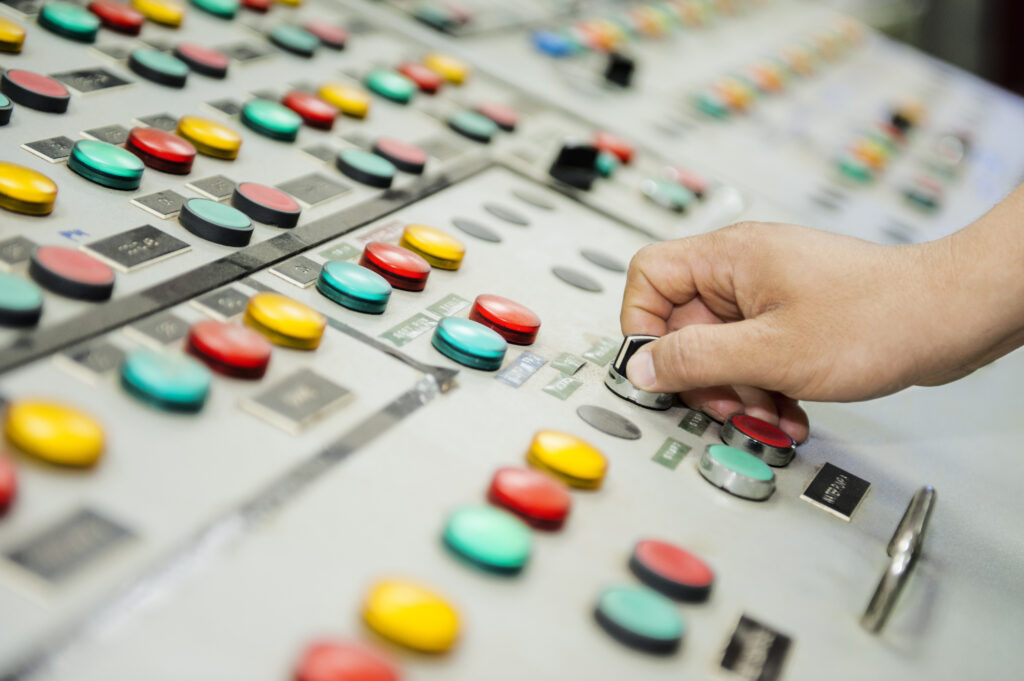 Utilities or power plants have control panels to operate their various different machines and equipment. These control panels are usually running 24 hours a day, 7 days a week. If they use incandescent bulbs for the indicator lights, they would need to be replaced very often, resulting in waste of time and resources.
At times, control panels are situated in tricky places, making changing the bulbs often very difficult. LED panel indicators have an extremely long light life, so you don't have to worry about replacing them often at all.
Some common lamps and bulb types found in control panels are:
Emergency Warning Lights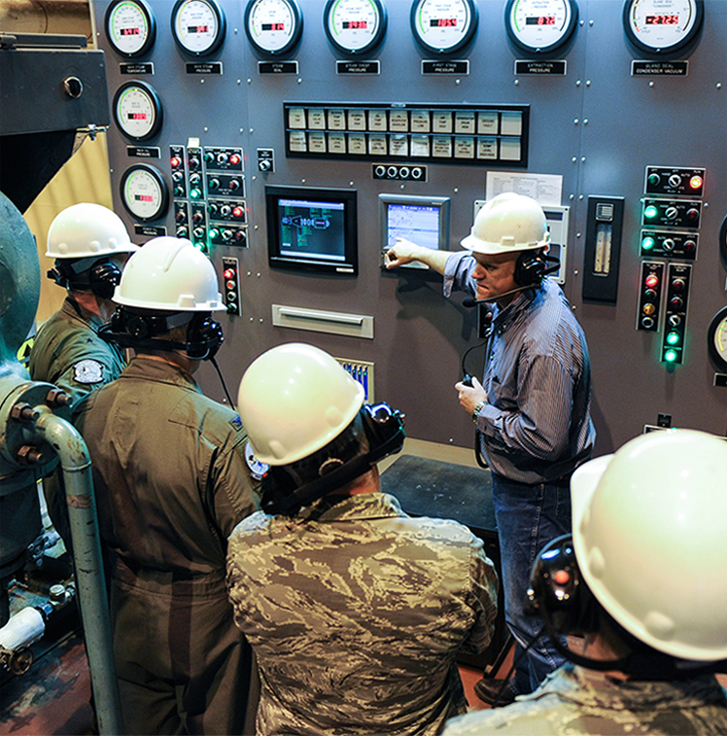 There are all kinds of different safety measures installed in utilities and power plants to ensure proper, safe functionality. One of the most common safety measures in place are emergency warning lights. These lights become active when any sort of emergency occurs, like when transformers blow up, distribution systems fail, or when batteries go bad.
When these lights fail to function when needed, the essential machinery and equipment breaking down isn't the only concern. Without emergency warning lights operating properly, it can possibly lead to a hazardous work environment for employees. Worker safety is paramount for all companies, and that's why long-lasting, durable LED lighting technology is necessary for emergency warning lights.
Status Indicators
LED lights can also commonly be found in such applications as status indicators for:
Transformers
Batteries (including back-up batteries)
System indicators
Status indicators are essential for industrial applications like these because they determine whether machinery and equipment are functioning, malfunctioning, require replacement, etc. LED lights are ideal as status indictors because they provide bright, reliable light in a compact, durable form.
A Company Power Plants and Utilities Put Their Trust In
When it comes to crucial industrial applications, LEDtronics has been the trusted LED light provider for companies like American Electric Power, New York Power Authority, Watts Bar Nuclear Plant – TVA, Los Angeles Dept. of Water & Power, and many more. With almost 40 years of experience, LEDtronics offers top solutions for all power plant and utility lighting needs!
---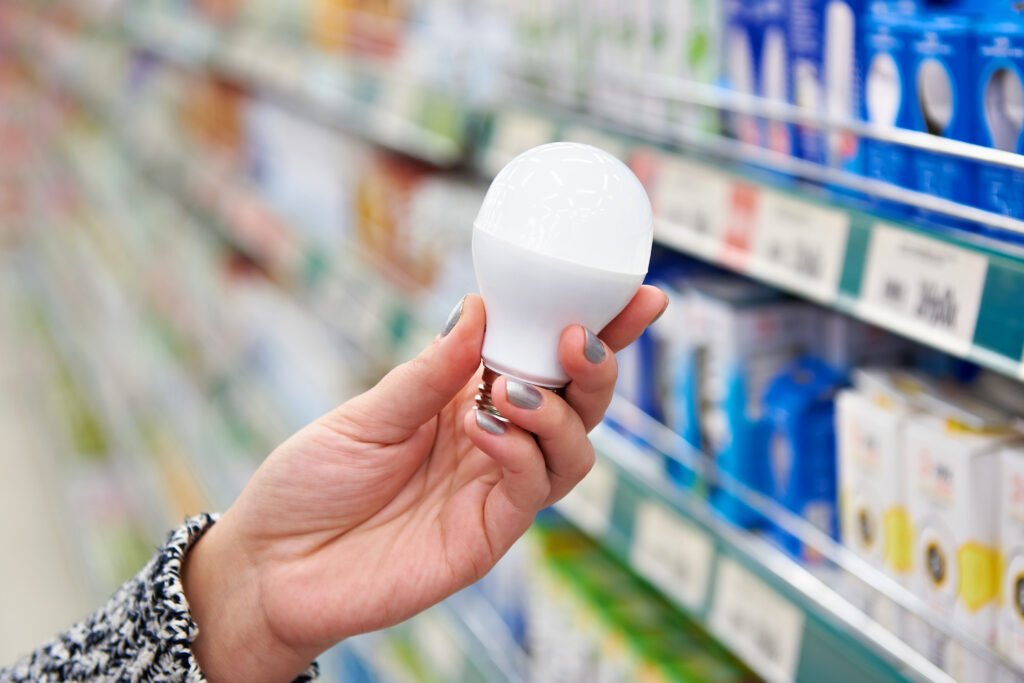 Switching to LED lighting might seem like a relatively easy task. However, with so many brands in the market, how can you be certain you're purchasing from the right company for your LED lights?
You need an LED lighting solution—not just a product
It's simple and easy to find a basic LED replacement bulb for your home. However, for specific markets such as Defense & Aerospace, Transportation & Railroad, and Industrial Controls, their crucial and unique applications require a very specific lighting solution. Less experienced LED manufacturers often just sell a customer what they have in stock without fully determining what the customer's application needs are, which can result in a waste of time, money, and resources. If the LED manufacturer isn't spending significant time getting to know your application, that should be a red flag.
LEDtronics' nearly 40 years of experience allows us to properly assess the customers lighting needs and specific situation, then provide the best lighting solution to meet their specific project needs. We ensure our customers that the lights we provide for their project are the correct solution, and not just whatever is on the shelf.
When it's essential to have LED lights you can rely on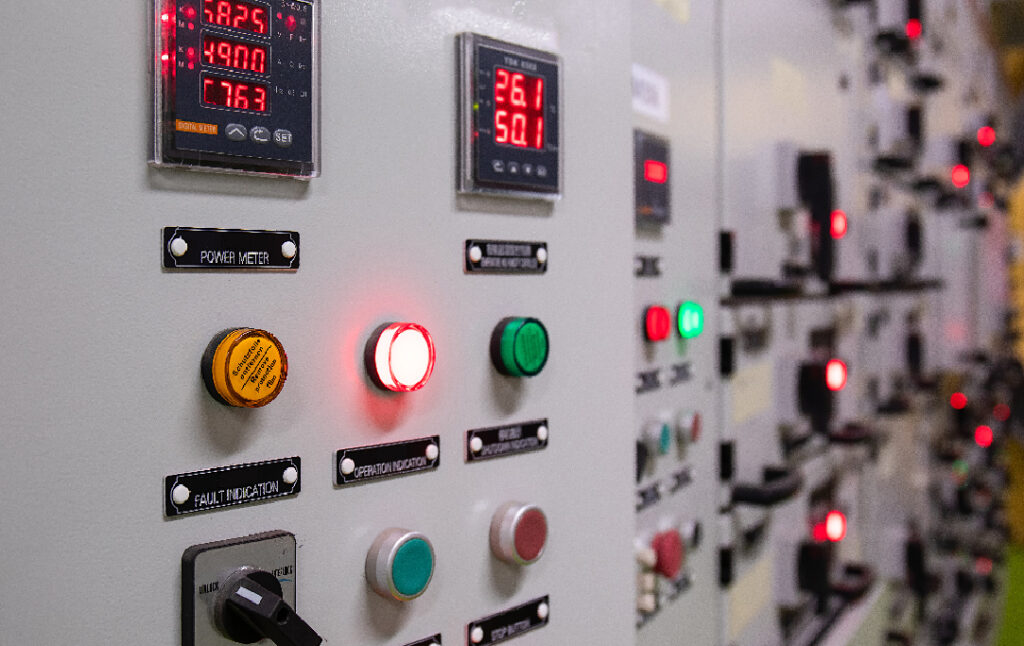 When it comes to more industrial applications like Automation, Power Plants, Aircraft instrument panels, or Warning/Signal lights, you need lighting that you can rely on. While other LED manufacturers will promise you that their brand is the best for your project, can you really trust a lighting company that only jumped on the LED bandwagon recently?
Many of today's self-proclaimed 'LED expert' lighting companies previously only ever dealt with old forms of lights such as incandescent or fluorescent, and then suddenly joined the LED movement when it boomed. Some other companies were selling to completely different markets when they added on lighting out of nowhere.
LEDtronics has manufactured and sold only LED lighting since 1983. To this day, our product has been trusted by customers such as:
80% of Fortune 500 companies
Government & Municipalities
Power plants & Utilities
And many more markets and industries
They can't risk utilizing unreliable, unproven LED lights in their essential applications.
How limited is the warranty?
When it comes to purchasing LED lights, it's always important to check the warranty that it comes with. You don't want to end up in a situation where you're arguing with the LED manufacturer because of a loophole in their warranty.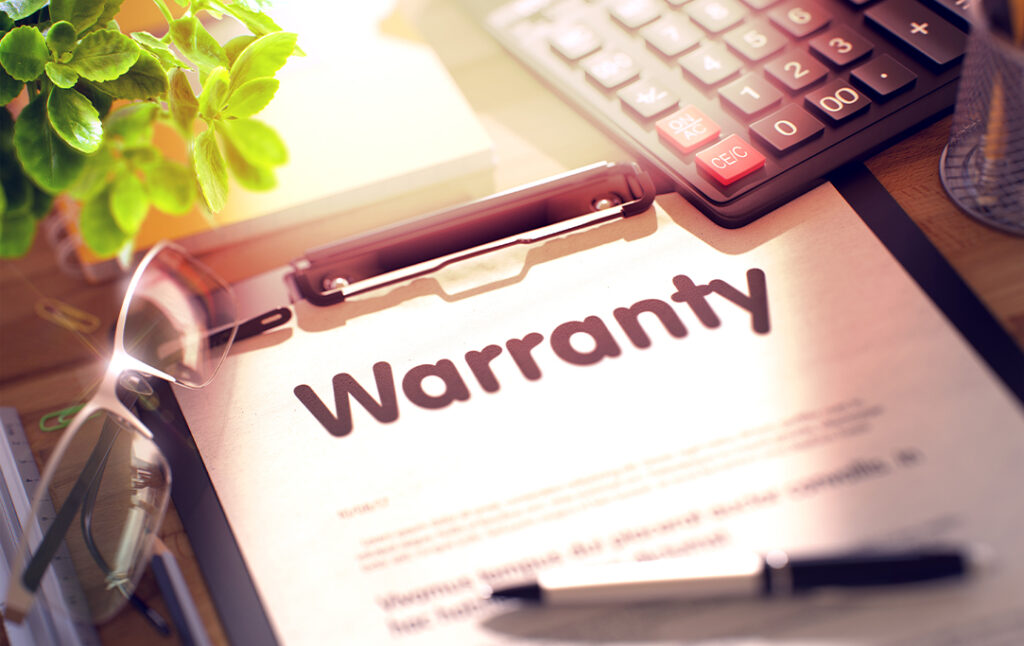 Many companies boast ridiculously long warranties on their products, but when you read the fine print, you realize it really is too good to be true. More often than not, the warranties are very limited and conditional, which means that if something goes wrong, you're stuck with lighting you can't replace or return.
LEDtronics prioritizes giving our customers the best value for premium quality and a hassle-free customer experience. We offer unconditional warranties because we stand by the engineering and quality of our LED products.
Why choose to work with LEDtronics?
When you're selecting an LED lighting company, beware of those that take shortcuts and lack experience. LEDtronics has almost four decades of LED experience to back our superior quality products, with stellar customer service to provide you with the best lighting for your specific needs. Make sure you don't settle for less when addressing your lighting needs.